One of the biggest challenges a new (heck, any) bartender faces is understanding different spirits- and being able to communicate them effectively to a guest.
Sounding like you know what you're talking about is an important part of being a pro, and it's our job to educate guests to a point where they ACTUALLY understand what they're buying, drinking, tasting, and experiencing.
This is how you, as a bartender, can create a high-value experience that your customers will talk about again and again- and eventually come back for.
All too often, bartenders are overloaded with information and jargon — complex flavour profiles, proprietary distillation processes, unicorn-tear ingredients, and so on.
I've left many brand seminars wondering what the hell I was supposed to be walking away with; bafflement at how I'd ever repeat anything I'd just heard, and pages of notes- with no clue how to use them.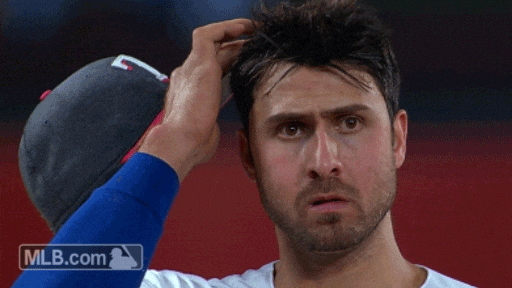 Am I a dummy?
I used to think so- until I discovered that so many other bartenders felt the same way.
This is why we created The Holy Trinity Of Bartending Terms — a pithy and practical guide to common bartending terms, which will help you quickly (and effectively) communicate spirits, wine, and fortifieds to anyone.
If you can learn the following bartender terminology, you'll be well on your way to being able to talk about- and sell more of- any spirit on the market.
If bartending was equal to learning the piano, these would be your basic scales:
The framework is structured as follows:
Flavour Note: alcohol terminology to describe the taste
A Production Identifier: Something unique that differentiates the spirit from other categories
Anecdote: An interesting piece of information that you can pass on to your guests to 'pour concrete' on your status as an expert
Bartending Terms for Spirits
VODKA
Clean and medicinal

Can be made from anything that has fermentable sugars (distilled to a high proof and then cut down with water)

The name stems from the Russian word 'woda' meaning water or, as the Poles would say 'voda'.
GIN
Dry and herbal

Juniper forward with supporting botanicals perfuming the spirit

Different styles: (Old Tom, London Dry, Plymouth, New Western, Genever)
AQUAVIT
Savoury, herbal

Caraway seed, dill and fennel

Scandinavian equivalent to gin
PISCO
Citrusy & Floral

Made in Chile or Peru (Chile consumes much of its production, where Peru mostly exports)

There are 8 Pisco grapes that can be used for production including Moscatel, Quebranta, and Negra Criolla
BRANDY/COGNAC
Fruity, burnt wine taste

Brandy can be made from distilling any fruit wine. Cognac is usually only made from Ugni Blanc grapes *All Cognacs are brandies, not all brandies are Cognac*

The word "brandy" comes from the Dutch word "brandewijn" which means burnt wine. The Dutch settlers distilled wine they purchased abroad in France to preserve it for the journey home.
GRAPPA
Strong grape must, aromatic, sharp

Made in Italy, (the name Grappa is protected by the EU like Parmigiano Reggiano)

Made of leftover seeds, pulp, skins from pressing wine grapes
ABSINTHE
Strong, Herbal

Green Anise, Florence Fennel, Grande Wormwood

"Louches" when water is added (aromatic oils in the anise go cloudy milky colour)
CACHAÇA
Feisty, sharp, and grassy

Made from strictly the sugarcane juice

The word Cachaca was coined by African slaves working in the colonial sugar mills; it became a staple ration to energize them during grueling work days
RUM
Toasted sugar flavour

Made from distilling sugarcane byproducts like molasses

Due to the hot and humid climate, the Angel's share (barrel evaporation) in the Caribbean is 3 to 4 times higher than for spirits aged in France or Scotland – which explains the difficulty to keep a rum more than 8 or 10 years.
TEQUILA
Earthy and vegetal, to vanilla/caramel notes

Can be Plata (silver), Reposado (rested), Anejo (aged), or Extra Anejo (over 3 years)

Must be made in Jalisco, Mexico from only blue weber agave. Also, agave is not a cactus; it's closer to the Yucca or Lily family.
MEZCAL
Smoky, earthy minerality

Agave pinas (hearts) are cooked in underground pits

Made in the southern state of Oaxaca, Mexico from any of the 150+ types of agave
Whisk(e)y Terminology
As a general rule-of-thumb, if the country has an 'E' in its spelling, then there's an 'E' in the spelling of 'Whiskey'. E.g. IrEland = Irish Whiskey. Canada = Canadian whisky.
CANADIAN WHISKY
Sweet & spicy

Individual grains (corn/wheat/rye/malted barley) distilled, aged & blended separately

70 percent of Canadian whiskey is exported to the U.S. Up until 2010, it was the best selling whiskey in the United States for 145 years
IRISH WHISKEY
Honey, hops, green apple flavors

Light

Triple distilled, often in copper pot stills
BOURBON WHISKEY
Fresh Oak (Woody)

Sweet vanilla, leather, spice

Corn heavy mash bill (at least 51% by law)
SCOTCH WHISKEY
Light & Fruity (Speyside) —-> Smokey and/or peaty (Islay)

Note: It's very useful to come up with a trinity of descriptors for every region in Scotland (highland, lowland, speyside, Islay, etc).

Made with malted barley

Can be single malt (from a single distillery) or blended (multiple distilleries)
BARTENDING TERMS FOR RED WINE
PINOT NOIR
Usually lighter

Barnyard (hay and earth), black cherry

Pairs with duck, roasted vegetables, salmon
MALBEC
Medium

Dark fruits (blackberry, plum), chocolate, earthy

Pairs with dark poultry meat, cheese & charcuterie, dark chocolate
MERLOT
Medium

Dark fruits (black currant, plum), Baking spices (cocoa, vanilla)

Pairs with burgers, baked pasta dishes, mushrooms
ZINFANDEL
Heavy

Jammy (red berries), slight spice (tobacco, anise)

Pairs with sausage, venison, tomato, parmesan
SYRAH/SHIRAZ
Medium to heavy

Black pepper, blackberry, BBQ smoke

Pairs with cured meats, BBQ & grilled meats, bold spices
CABERNET SAUVIGNON
Heavy

Dark fruits (blueberry, black currant), savoury note (green bell peppers)

Pairs with lamb, steak, blue cheese, rosemary
BARTENDING TERMS FOR WHITE WINE
RIESLING
Light. Usually sweeter.

Orchard fruits (apricot, pear, honeycrisp apple)

Pairs with curries and spicy dishes, seafood
SAUVIGNON BLANC
Light and crisp

Grassy, passion fruit, gooseberry

Pairs with shellfish, vegetables, herbs and greens
PINOT GRIS/GRIGIO
Light and crisp

Lime, pear, and nectarine

Pairs with cream pastas, sushi, vegetarian cuisine
VIOGNIER
Medium body

Peaches & honeysuckle

Pairs with lobster, almonds, pork
CHARDONNAY
Full body

Buttery, oaky, asparagus

Pairs with white fish, butter sauces, creamy vegetable soups
BARTENDING TERMS FOR ROSÉ WINE
Light

Flowers, citrus, melon, rhubarb

Pairs with light salads, seafood, soft cheeses
BARTENDING TERMS FOR CHAMPAGNE
Light and effervescent

Green apple & pear, bread & toasty notes

Pairs with oysters, fatty fried foods, poached or deviled eggs
BARTENDING TERMS FOR FORTIFIED WINES
SHERRY
FINO/MANZANILLA
Fino = Nutty, light, fresh, saline

Manzanilla = Spanish for chamomile. Tastes similar to fino, a bit more delicate.

Pair with oysters, nuts, olives & tapenades
AMONTILLADO
Bridge between fino and oloroso (aka a bit richer with similar saltiness)

Add nuttiness and herbaceousness

Pair with cured meat, cheese, and gamier meats
PALO CORTADO
Amontillado/Fino on the nose, oloroso on the palate (Fuller bodied)

Accidental sherry → Starts out as a fino and then inexplicably loses its film of flor (aka the rarest and most expensive sherry)

Pair with roasted poultry, sardines, heavy stews
OLOROSO
"Scented" in Spanish. Dark, aromatic and nutty

Full body; walnut, balsamic, and dark fruit notes (plum, dates)

Pair with mushroom risotto, steak/venison, aged cheeses
PEDRO XIMENEZ "hee-men-ez" (PX), MOSCATEL
Grapes are dried under the sun to concentrate sweetness

Heaviest and stickiest of the sherries. Lots of molasses, raisin, fig flavors

Pair with ice cream & desserts, fresh fruits, blue cheeses
PORT
Made in Douro Valley, Portugal in the seaport town of Porto

Can be made into different styles: white, ruby, tawny, or vintage (aging main factor) Full bodied, raspberry, blackberry, chocolate, cinnamon

Pair with nuts and richer cheeses, duck confit, coffee
MADEIRA
Small semi-tropical island that belongs to Portugal in the Atlantic ocean

Unique wine-making process mimics sea-aging through tropics by running steam coils through the barrel rooms creating sauna effect. Think cooked flavors (roasted nuts, stewed fruit, toffee)

Pair with old hard cheeses, roasted vegetables, stewed meats/fruits
MARSALA
Italian equivalent of port town on the Western point of Sicily

Dry and sweet variations; median flavors are vanilla, brown sugar, apricots, tamarind. Traditionally served as an aperitif between 2nd and 3rd course of a meal.

Pair with chicken, cauliflower, octopus, chocolate desserts
AROMATIZED WINE
Separated into 3 categories and bittered with different herbs: Vermouth (wormwood), Quinquinas (cinchona bark), and Americano (gentian root)

All start as wine that have been fortified and flavoured with spices,herbs,fruit peels, and other natural flavours. Medicinal, bittersweet, savory and spicy flavor.

Pair with lighter fare (tapas, antipasto, cheese & charcuterie), stocks and sauces, and of course…cocktails!
Conclusion
Getting to grips with the reams of bartending terms out there can seem daunting, but by following our simple 3-step framework, you'll be nailing your alcohol terminology in no time.
You just need to remember:
Flavour note

Production identifier

Quick anecdote
Once you've got that down pat, you'll be ready to deep-dive into the advanced bartending terms associated with each category of alcohol: spirits, wines, fortified, and cocktails. Let us know which topic you'd like us to cover, and we'll get down to crafting a new guide.