Let's design the perfect training to get your team shaking, stirring, pouring, and pushing your bar into a league of its own.

Premier training and coaching for growth-minded bars and teams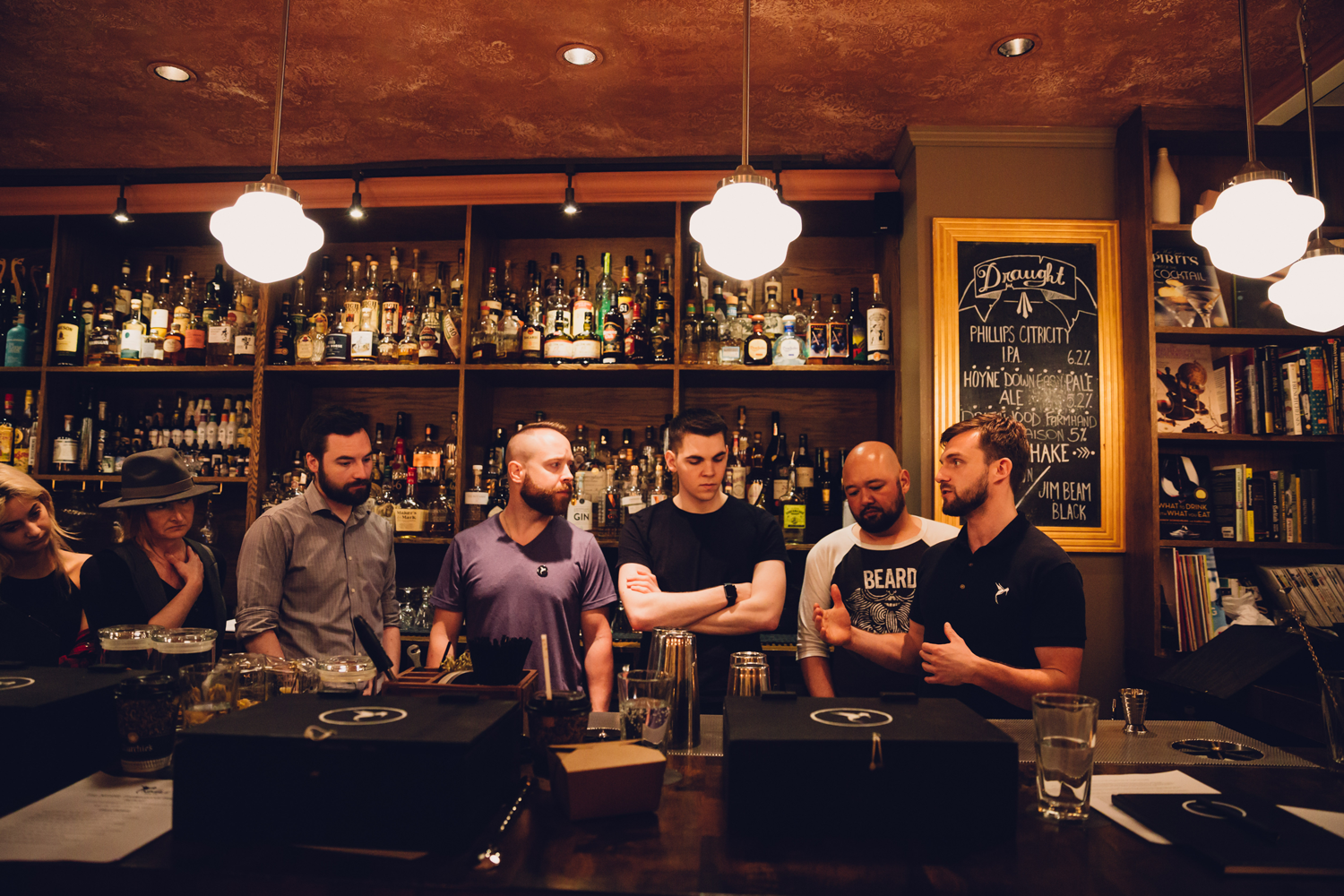 Do Any of These Sound Familiar?
We believe that any bar can go from a V4 engine to a V12 engine. What could that bump in performance do for your business?
Custom courses tailor-made for your bar
Team Training, Development and Engagement
High-Performance Bartending Technique
Profitable Menu Development
Functional Flair Movements
Verbal Judo & Being A Great Host
"We had Nimble Bar in to assist with technical training, triage and functional flare. They kept the classes fun but extremely informative. I can say with confidence the staff thoroughly enjoyed themselves. We were eager to brush up on existing skills and pick up new ones. They surpassed all expectations and even assisted with bar layout to help during rushes. The staff have renewed confidence and eagerly await the chance to show off their polished repertoire. I highly recommend and definitely see the value in hiring someone with Nimble Bar training as it is extremely expansive and current. Well done guys!"
"Thoughtful, fast-paced, and effective! Our staff were excited and had confidence after the training. Already looking forward to the next session!"
I have admired Nimble's skills and expertise in the field and have often sought out their counsel and advice for my own learning purposes.

As the owner/manager of Bodega and the Tapa Bar, I expect a high level of knowledge from my staff but also lack the time to host or facilitate seminars or training sessions, so I find them to be an invaluable resource.
Nate and Kyle have hosted two seminars with our staff this winter. The first one was geared towards collectively designing a new cocktail list, considering such aspects as guests' tastes, availability and cost of products, efficiency of preparation and execution of the cocktails. The session involved educating staff on the key components of costing and building cocktails, which has since contributed to less waste and lower cost in the trial and error process of developing feature cocktails. The second seminar was an educational one on the category of fortified wines which was very instrumental for our Spanish restaurant which focuses on Sherry and Vermouth. Both sessions included visual aids, printed resources, tastings, as well as thorough information that was delivered in a very accessible way. The staff spoke very highly of both seminars and have since requested more of them.
The value of what the Nimble Bar Co. does has everything to do with a combination of Nate and Kyle's expertise and passion for what they do, but also the personable, funny, and accessible manner in which they share their vast knowledge and skill. As a restaurant owner/manager I highly esteem and appreciate what they do and will continue to use their resources because I've experienced how effective they are.
Ready to elevate the skillset of your team?
Book a free strategy call today to see if your bar qualifies.