9 reasons why cocktail making classes will give you more confidence, boost your social skills, and help you become a culinary genius
Simply put, cocktail making classes will help you make better drinks, and there's no question that the ability to make a great drink is a seductive quality. Look no further than the likes of Don Draper and Ryan Gosling to see that making a great drink is a worthy pursuit.
Even James Bond and the iconic Vesper martini cocktail has massive sex appeal (and he didn't even make it, he just knew what he wanted).
And if all you could get out of making a great drink was to win the affection of your partner's father, or someone you're courting, that'd be pretty great, wouldn't it?
But in this article, we're going to share the 9 hidden benefits of cocktail making classes and what they can do for you…
Cocktail making classes help you gain more confidence
There's something about being able to make a damn tasty drink and confidently put it in front of someone that really puts a bit of a spring in your step.
Think about what most people do — they play around with some ingredients, hope for the best, and tentatively slide it in front of you with a pleading look in their eyes that says "please like it, please like it, please like it."
And maybe that's you, too. But after taking a cocktail making class, you'll know that you're putting a super-tasty, balanced and technically-perfect experience in front of them.
You'll dish-out Maple Bourbon Sours with the authority and confidence of Thor himself wielding the mighty Mjolnir!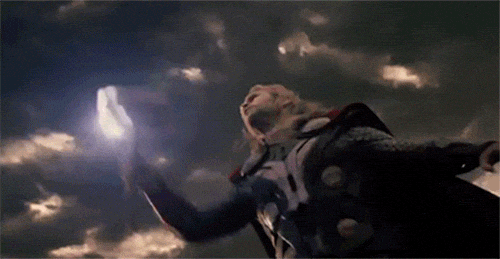 2. Develop your palate so that you can identify flavours that others cannot
Spirits and cocktails give us a fascinating lens through which we can look at history, geography, myths and legends…
But most folks don't know about all that stuff…It's kinda like each bottle is 'locked' and you'll need a key to make it come to life – and create an experience that's richer than just the drink itself.
If you can be the person who can reveal these wonders to your friends and family, you'll help them see something they couldn't before, and that's pretty cool.
Cocktail making classes help you to understand the history behind spirits – the traditions that have influenced these drinks, shaping them into what we know today. There's usually a lot more to them than just how their flavours pair together.
3. Get new ideas so that you can 'wow' your pals and lovers
This one's pretty self-explanatory, but I'm going to go ahead and demonstrate 6 ideas that you could steal from one picture, alone.
Check out these 5 drinks that one of our students, Sarah, helped us make in our Taste of Canada Cocktail Masterclass (they've already been sampled, so they aren't as picture-perfect as they were when they were first made.)

Infuse spirits with fresh and seasonal ingredients to instantly put your own spin on a classic cocktail (this is bing cherry-infused gin.)

Make your own sugar or salt by using a mortar and pestle with dried herbs and botanicals (we're using douglas grand fir tips, here.)

Experiment with salty ingredients to make something totally unique and savoury (we infused Alberta whisky with Alberta beef jerky.)

There are tons of cool patterns available on paper straws. Use them because they're environmentally friendly and they add a nice crafty

pop

to your tall and refreshing cocktails.

Egg white cocktails allow us to play with the weights of different ingredients. Try floating red-wine between the egg white foam on top and the mixed cocktail on the bottom (this is inspired by the

New York Sour cocktail

.)

Use some pyrotechnics in your cocktails by toasting Angostura bitters in the glass, and then coat the glass with the fiery bitters to give your cocktail a more pronounced warming winter spiced note.
And that's just from one picture. Imagine how much more you could get from an actual cocktail making class!
4. Meet new people and make new friends
When it comes to meeting new people, you could do what everybody else does and go to networking events.
They're generally pretty stuffy, and the odds of meeting someone who shares your interests – inside or outside of work – are fairly slim.
You know why a cocktail making class is a great place to meet people?
Because cool people go to cocktail making classes.
People who want to better their skills in a field that has serious street cred. They're generally highly-motivated, adventurous, FUN people – and who doesn't want to hang with those kinds of people?  
5. Take a step outside of your comfort zone
It takes courage to step up behind the bar and learn a new skill in front of strangers.
It's risky — you could totally mess it up, your hands will probably be shaky, your creativity will be put on the spot, and you'll probably look clumsy and awkward.
And that's where the magic happens. As the old saying goes: "Comfort is the enemy of achievement."
You'll see first-hand just how quickly you can improve – and you'll be doing it with the support of new friends, who want you to succeed because they're up next!
Also – when was the last time you tried a new flavour? You'll get exposed to a bunch of exciting spirits and mixers that you've never even tasted – how cool is that? Your new favourite ingredient might be just around the corner.
It just takes a quick trip outside of your comfort zone!
6. Learn how to take a culinary approach to making cocktails, and pair cocktails with food
90% of bars in the world are still making cocktails with mass-produced ingredients, and dated techniques.
The few bars that are applying a culinary approach to their cocktails — sourcing inspiration from the kitchen — are creating mind-opening experiences for their guests.
And you know what's awesome about that? You can do it easily, too.
As you explore the relationship between culinary approaches and cocktails, you'll see synergies between the drinks you create and the dishes you serve.
Cocktail making classes will allow you to learn modern, innovative techniques (that can be dead simple to implement), making you look and feel like a culinary genius.
8. Have a date? Woo them with a cocktail making class
We get it. It's not always easy coming up with the perfect date idea. We're usually left with the same old tired options — dinner? Drink? Movie?
There's nothing wrong with those, but they could be greatly enhanced by just one little je ne sais quois put into the mix.
Y'know, like a cocktail making class.
Here are just a few of the reasons cocktail making classes are perfect to add to your date itinerary…
Take the pressure off of both of you, while allowing you to actually engage with one another…

See how the other interacts in new situations…

Gives you both an opportunity to be a little vulnerable (remember the part above about stepping outside your comfort zone?)…

Creates a shared, multi-sensory, experience (the more senses that are stimulated, the more powerful the memory)…

There are plenty of magic moments of joy. I mean, just look at exuberance of one of our students when stirring a cocktail:
What are some other reasons? Let us know in the comments!
9. Have an event? Let your guests shake things up
Events are not unlike dates, but instead of one-on-one, they're one-to-many.
The relationship between the event host and the guests is very real.
So, just like in the dating game, everyone wants to create a unique, differentiating experience.
Cocktail making classes are a perfect and affordable option to 'shake it up' (literally) and give your guests an experience they'll talk about for years.
Interested in attending or booking a cocktail making class? Contact us today to find out how.