Try this Campari cocktail recipe for something a little different (and highly potent) this summer. A mix of smoke, fruit, and bitter-beautiful Campari
Continuing on the campari recipe train that Nate started last week, this week I'm sharing a cocktail recipe I came up with after playing with some odds and ends in my liquor cabinet.
Best known for its role in the classic Negroni, Campari's bitter versatility makes it a popular go-to for off-the-cuff cocktails.
It's easy to use in cocktails because it uniquely adds THREE characteristics to a drink:
Bitterness 👉 No secret there…
Sweetness 👉Also not surprising. Campari has a butt-load of sugar.
Dryness 👉 It's rare that an ingredient is sweet AND dries your palate. Campari achieves this using gentian.
I hate naming cocktails, so if anything comes to mind, let me know in the comments 👇 For now, I'll call it Summer Campari Cocktail.
Here's what I came up with:
Ingredients

: 'Summer Campari Cocktail'
1.5 oz (45 ml) Reposado Tequila (I used El Jimador)
1 oz (30 ml) Campari
1.5 oz (45 ml) Strawberry & Watermelon puree (3 parts watermelon to 1 part strawberry blended)
0.5 oz (15 ml) Benedictine
0.25 oz (7.5 ml) Lagavulin 16 (Any smokey spirit would work. Could be Islay Scotch or Mezcal)
Steps
Add all ingredients into a shaker tin. Add ice and shake.
Strain into a cocktail glass or coupe
Add frozen watermelon cube to keep chill without adding dilution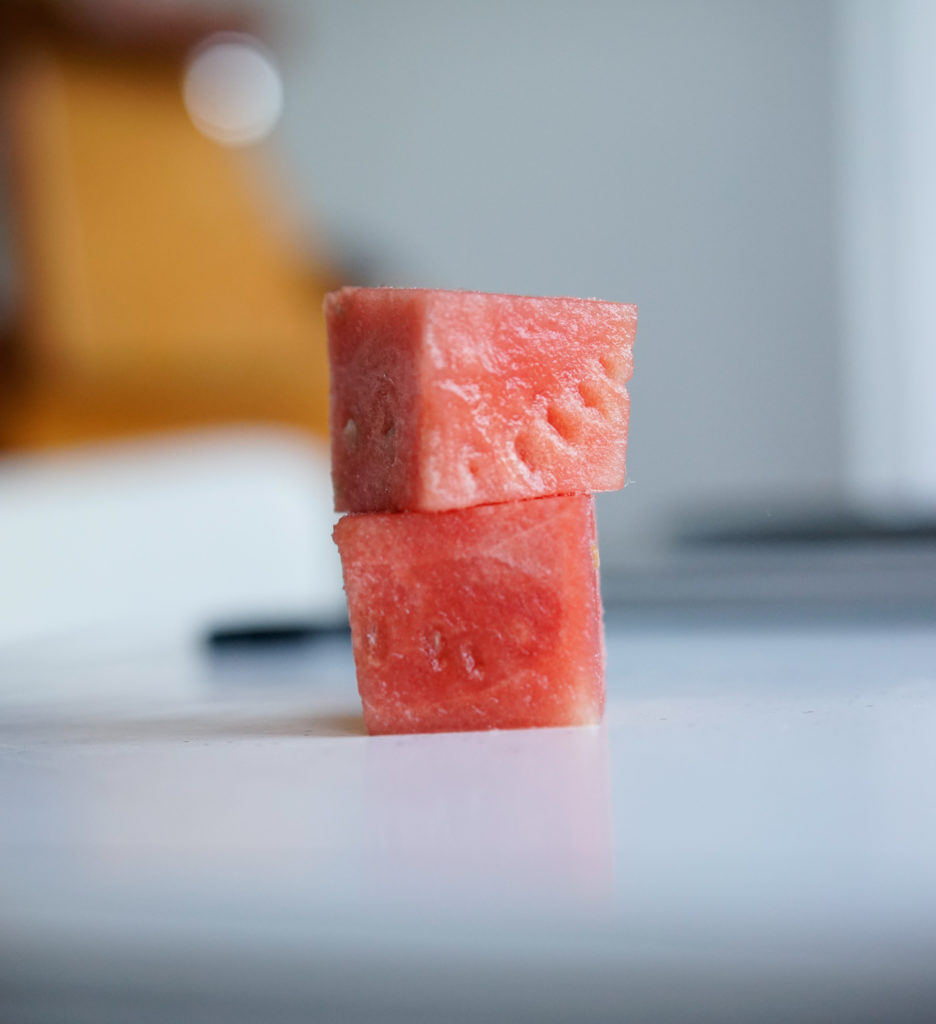 (A useful tip is making cubes out of ingredients that aren't water. It could be pieces of fruit, juice, or even veggies.)
How's that for a Campari cocktail recipe? (Please help me name it 🙏)