Did you know that a small improvement in your online reputation can grow your revenue by at least 5%? Well, now you've got research from the Harvard Business Review to
Read More »
Winery founder Heidi Nobel shares the story of starting JoieFarm Starting JoieFarm way back in 2003, JoieFarm began as a cooking school and gastronomic guesthouse. As a poor cook and a waiter, we
Read More »
JoieFarm Winery, Quartermaster JJ Skidmore, and the Joie de Vivre cocktail At JoieFarm Winery in Naramata, BC, JJ Skidmore treats the Nimble team to a tasting. JJ and the JoieFarm crew
Read More »
A Cocktail in a Hut on the Beach – Stress Test at 1st of 29 Canadian National Parks When you're embarking on an adventure as epic as our cross-Canada tour,
Read More »
The smoked cocktail: Perfect for a night around the fire About once a year, we make sure we get out to the beach so that we can have a fire
Read More »
Martinis for beginners. In the world of cocktails, the martini holds a special place. The mention of its name conjures its distinct glass and garnish, as well as images of its
Read More »
"We're not a Mexican restaurant; we're a restaurant that serves Mexican" – Shawn Soole Cafe Mexicana is the oldest restaurant in Victoria, BC serving Mexican. It's no longer a quick stop, though.
Read More »
Hey, We're the Nimble Bar Co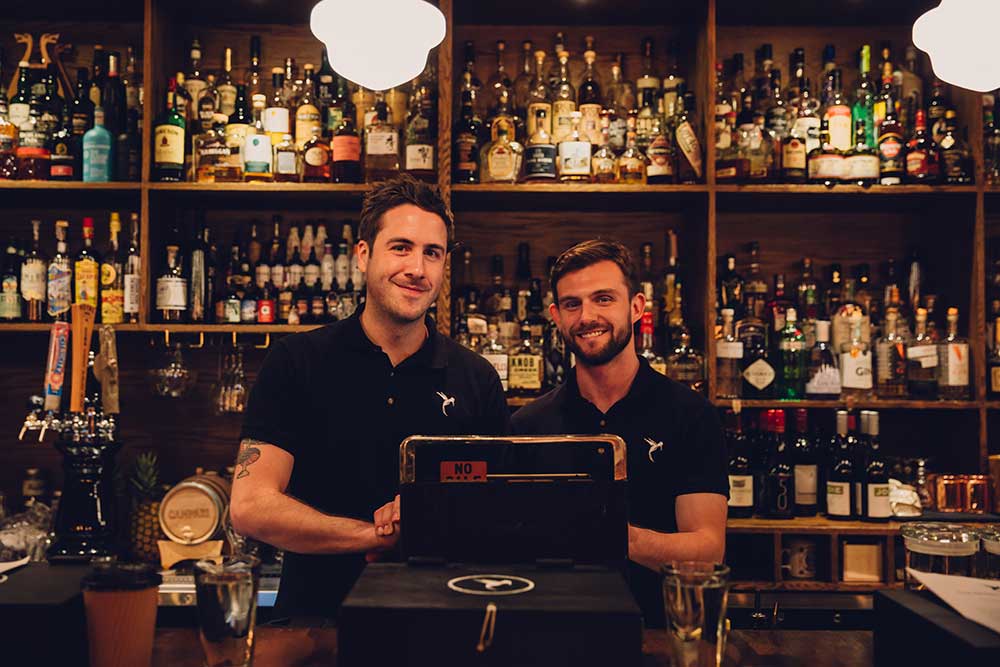 We help bars and bartenders reach new levels of performance through workshops, training, consulting, and the Nimble Bartending School.
Mastery Begins With the Basics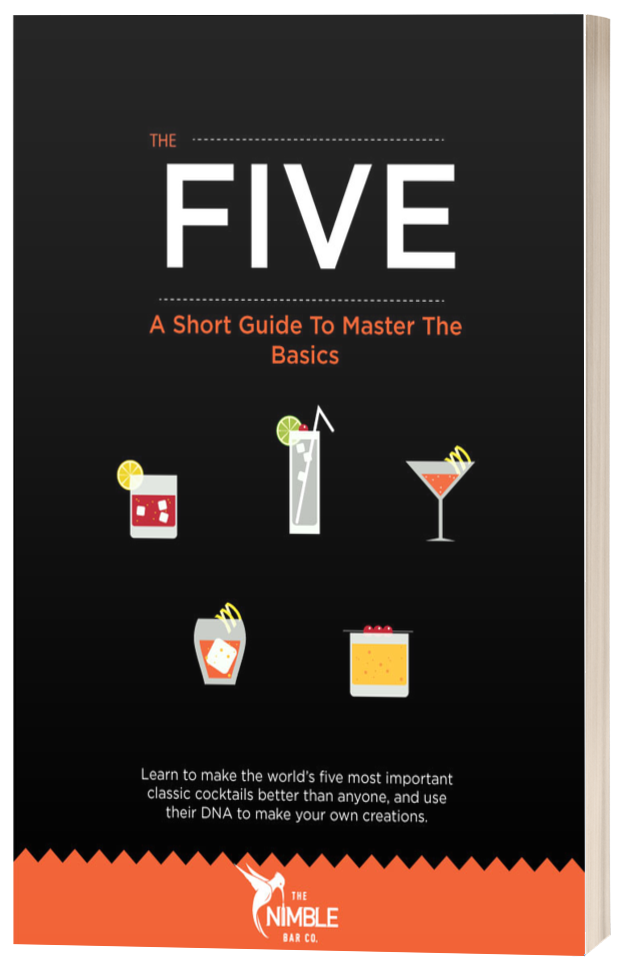 While bartending is about so much more than just the drinks, a professional takes the time to master the basics. In The Five you'll learn cocktail DNA, the 5 most important classic cocktails, and how you can come up with your own creations on the fly.
The Cocktail Guide: The 50 Essential Classics Modern Bartenders Must Know
Get battle-tested recipes from professional bartenders and interesting anecdotes that help you understand the origins of these great cocktails.
Skills Of The Gig Economy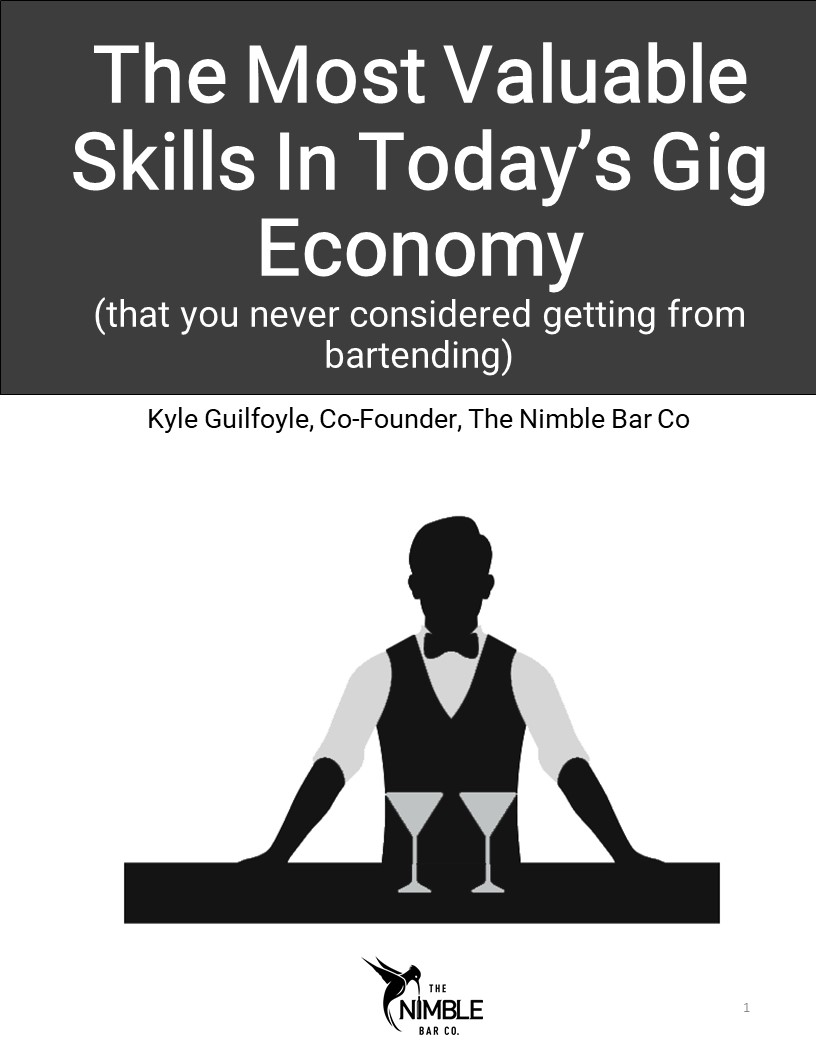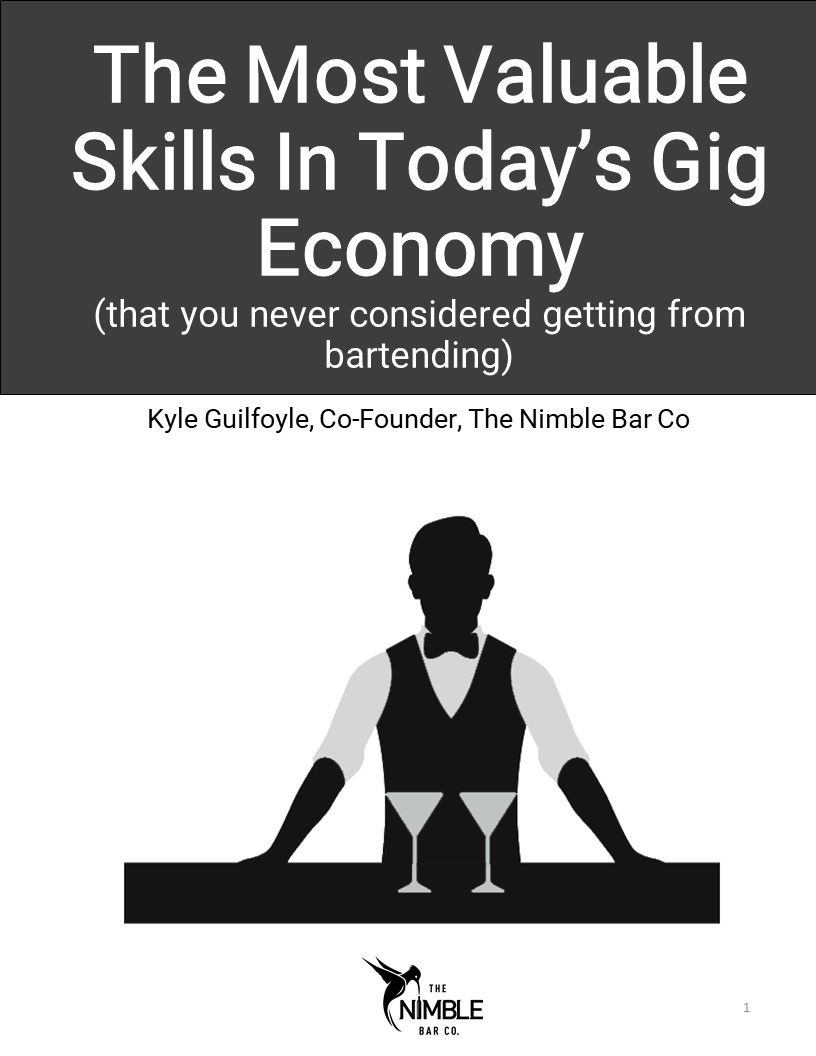 The skills of a great bartender are highly in-demand across industries. Get this free guide to learn more.